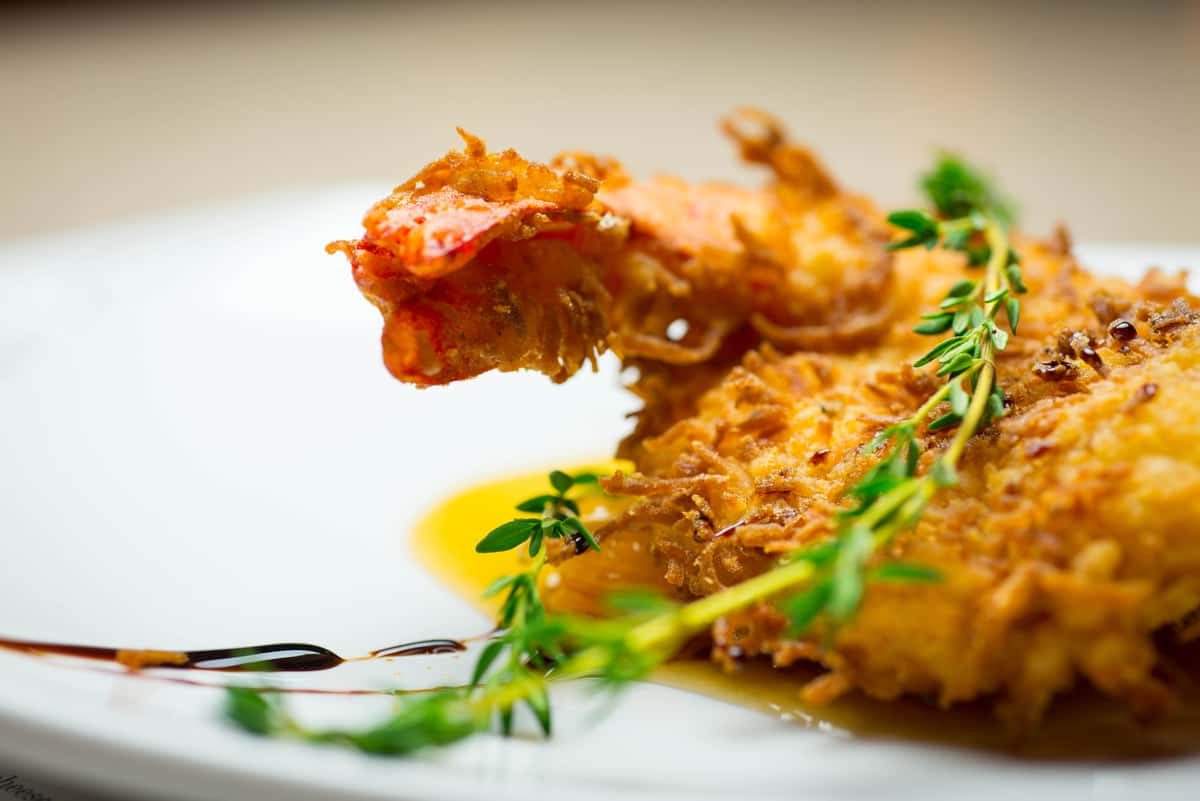 Drinks
Become a VIP
Receive updates on special events, new menu items, menu reviews, and more!
Drinks
Wine List
RED
PINOT NOIR
JEZEBEL PINOT NOIR Oregon 13/50
Ripe, fruit-forward, & approachable; light to medium-bodied
with bright, red fruit flavors & a smooth finish.
LA CREMA PINOT NOIR Monterey, California 10/39
red plum & blood orange with river stone minerality & savory character.
CABERNET / MALBEC
MERF CABERNET SAUVIGNON Columbia Valley, Washington 9.5/36
Balanced, soft, & approachable. Flavors of blackberry, vanilla,
& subtle spice notes; silky tannins & a lasting finish.
DONATI CABERNET SAUVIGNON Central Coast, California 13/50
Aromas of dark cherry, leather, & earth. Flavors of cherry
& cocoa on the midpalate with a nice balance of acid & tannin,
with hints of dark berries & chocolate notes.
ANTIGAL UNO MALBEC Mendoza, Argentina 11/42
Delicious plum, strawberry, & blackberry flavors with
enticing hints of violets, vanilla, & milk chocolate.
ALTERNATIVE REDS
THE PATH MERLOT California 10.5/40
Medium-bodied with juicy red fruit aromas. Flavors of strawberry
jam & cranberry; balances fruit & earthiness.
19 CRIMES RED BLEND Australia 8.5/32
Intense lifted vanilla aromatics balanced with ripe red to dark
berry fruits. Full and round on the palate with a distinct sweetness
giving a rich and round mouth feel.
DONATI SISTERS RED WINE Central Coast, California 9.5/36
Aromas of ripe red fruits, raspberry, strawberry. Soft tannins,
with hints of vanilla & cocoa on the palate.
OAK RIDGE OLD VINE ZINFANDEL Lodi, California 9/34
Jammy & robust with raspberry, smoky milk chocolate
& mocha flavors, soft tannins.
ANCORA- SANGIOVESE Puglia, Italy 8.5/32
Aromas of red berry and plum fruits. Fresh & lively on
the palate with juicy berry fruit & a hint of spiciness. Balanced by
tangy acidity & soft ripe tannins.
SPELLBOUND PETITE SIRAH California 10.5/40
Approachable, with intense color & a generous bouquet
of rich blackberries & blueberries, vanilla bean and roasted coffee.
SAUVION ROSE D'ANJOU Loire, France 9.5/36
Raspberry & strawberry like fruit very fresh & lively on the
tongue with a lovely balance & a done dry finish, light red berry
fruit & floral notes with a hint of tongue tingly mineral on the finish
WHITE
SPARKLING
PASQUA ROMEO & JULIET PROSECCO Treviso 11.5/45
Brilliant straw yellow colour, with greenish highlights; intense
& fruit-forward nose; fresh and well-balanced.
DA LUCA PROSECCO Veneto Italy 10
Wonderful peach & apricot aromas; fresh, zingy palate
with just a touch of sweetness & a clean, lingering finish.
ST. MICHELLE BRUT Columbia Valley 45
Aromas of green apple; bright citrus notes with
a persistent bubble & balanced acidity.
VEUVE CLICQUOT CHAMPAGNE Champagne France 230
A perfect balance of aromatic intensity & freshness; crisp & silky,
with notes of ripe apple, vanilla, & cream. medium
acidity with a spicy underpinning.
RIESLING
WASHINGTON HILLS RIESLING Columbia Valley, Washington 9/34
Aroma is abundantly floral with orange blossoms,
gardenia & ripe peaches.
FRISK RIESLING Victoria Australia 9.5/36
Notes of lime sorbet, rose petals & a hint of fennel.
PINOT GRIGIO
FERRARI CARANO PINOT GRIGIO Russian River Valley 10/39
A crisp, clean, refreshing, light-bodied wine with a lot of sass,
& delicious with aromas & flavors of white peach, honeyed citrus,
kiwi-lime, lychee, orange blossom, apricots & Meyer lemon.
LUNA NUDA PINOT GRIGIOAlto Adige, Italy 9/34
Soft lemon & lime with golden delicious apple; exudes richness
& depth of flavor while maintaining bright, crisp, & fresh notes.
SAUVIGNON BLANC
KIM CRAWFORD SAUVIGNON BLANC Marlborough, New Zealand 12/46
Classic Marlborough Sauvignon Blanc with aromas of
lifted citrus, tropical fruit, & crushed herbs.
INNOCENT BYSTANDER SAUVIGNON BLANCMarlborough, New Zealand 11/42
Bright aromas of lemon & grapefruit peel & fresh passionfruit.
Palate shows lemons, peach, & nectarine.
CHARDONNAY
WENTE MORNING FOG CHARDONNAY Livermore Valley, San Francisco Bay 10.5/40
Bright & crisp flavors of pear, melon, citrus & green apple are
balanced by subtle hints of toasty oak, & vanilla from barrel aging.
GRYPHUS CHARDONNAY Maule Valley, Chile 9.5/36
Brilliant pale lemon color with golden rim. Intense,
youthful aromas reminiscent of pineapple papaya peaches
with hints of vanilla and honey.
ALTERNATIVE WHITES
D'ARENBERG THE HERMIT CRAB VIOGNIER McLaren Vale, South Australia 11.5/45
Viognier adds hints of stone fruits, candied ginger
& florals; Luscious & flavorsome
CHATEAU THIEULEY BORDEAUX BLANC Bordeaux France 10/39
Hints of its spice & ripe apple future
It is a full-bodied wine, only lightly textured.
ZESTO BLANCO Madrid 9.5/36
Fragrant bouquet. Fleshy, focused & dry on the palate, offering
incisive orange pith & green apple flavors & a repeating gingery quality.
Beer
BUDWEISER 4.75
BUD LIGHT 4.75
MILLER LITE 4.75
COORS LIGHT 4.75
MICHELOB ULTRA 4.75
CORONA LIGHT 4.75
YUENGLING 4.75
BLUE MOON 5.50
SWEETWATER 420 5.50
STELLA ARTOIS 5.75
GUINNESS 5.75
ABITA AMBER 5.50
ABITA TURBODOG 5.50
Boisson
BLACKBERRY PINEAPPLE FUSION 10.5
House – infused blackberry pineapple vodka, lemon-lime
POMEGRANATE MARTINI 10
Van Gogh pomegranate vodka, Chateau Pomari pomegranate liqueur
HURRICANE TAMI 10
Myer's original dark, flor de cana rum, orange, pineapple, grenadine
EL JEFE MARGARITA 10
Herradurra reposado, grand marnier, combier, lemon-lime
FRENCH MARTINI 10.5
Grey goose, Chambord, prosecco, pineapple
FRENCH 75 10.5
Hennessy cognac, simple syrup, brut champagne, lemon twist
CRANBERRY MARGARITA MIMOSA 10
Los altos, triple sec, fresh lime juice, prosecco, cranberry juice
APPLE MULE 10.5
American born apple whiskey, 18:21 apple cardamon, ginger beer
GABE'S ORIGINAL DAQUIRI 10
Bacardi, fresh lime juice, simple syrup
BURNT BULLEIT 10.5
Bulleit Bourbon, char-grilled lemon, tonic
STRAWBERRY BASIL MOJITO 10.5
Bacardi, strawberry stirrings cocktail, fresh lemon juice, fresh strawberries and basil, soda
PEACH BELLINI 10
Peach schnapps, stirrings peach cocktail, prosecco, simple syrup
Spirits
VODKA
Absolut // 7.5
Absolut Vanilla // 7.5
Van Gogh pomegranate // 7
Criox Cucumber // 8
Stolichnaya // 8
Stolichnaya Raz // 8
Tito's // 8.5
Ketel one // 8.5
Ketel Citroen // 8.5
Grey Goose // 9
GIN
Beefeater // 7.5
Tanquery // 8
Bombay Sapphire // 8.50
Hendrick's // 9
TEQUILA
Jose Cuervo Gold // 8
1800 // 8
Herradura Reposado // 9
Los Altos // 9
RUM
Malibu // 7.5
Flor de Cana // 7.5
Captain Morgan // 7.5
Bacardi Superior // 7.5
Myer's Original Dark // 8
WHISKEY & SCOTCH
Jack Daniels // 7.5
American Born Apple Whiskey // 7.5
Crown Royal // 8
Crown Apple // 8
Jameson Special Reverse // 8
Maker's Mark // 8.5
Bulliet Rye // 8.5
Bulleit Bourbon // 8.5
Gentleman Jack // 9
Johnnie Walker // 9
Dewar's White Label // 9
Knob Creek // 9.50
The Glenlivet // 10
Corner Creek // 10.5
MaCallan // 10.5
Laphroaig // 11
CORDIAL
Grind Espresso // 7.5
Bailey's Irish Cream // 7.5
Kahlua // 7.5
Disaronno Originale // 7.5
Godiva // 8
Frangelico // 8
Combier // 8
Chambord // 9
St. Germain // 9
Grand Marnier // 9
Hennessy // 9